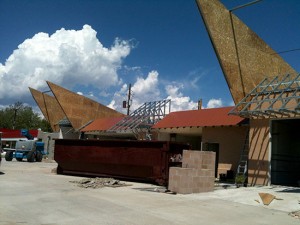 Aslan has been building car washes since 2003. Our team has been responsible for the construction of more than 200 car washes. Aslan has owned and managed car washes for nearly 15 years. This gives us a level of car wash experience that few general contractors in the US can match.
We take great pride in building car washes that provide a great service for customers and cash flow for investors. Car washes built by ASLAN CAR WASH CONSTRUCTION conserve water and power and are constructed using "green" building techniques that can be LEED certified.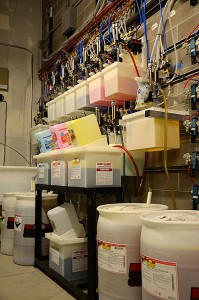 Building a car wash is not like constructing a commercial office building (which our parent company, Aslan Builders, Inc., also does). A car wash is a specific-use building that must integrate all of the different systems and equipment needed to produce a cost-effective, superior car wash experience. In Colorado, it is important for the equipment to work together reliably because the winter cold puts the most stress on these systems—and that is also the season when a car wash business attracts the most customers and generates the greatest cash flow.
Our experience encompasses:
Commercial property development, zoning and titling for car wash construction
Car wash proposals and business plans that can engender interest from loan sources
Car wash design, including tunnel car washes, automatics, self-serve and flex designs
Car wash equipment and installation
Water storage, re-use, heating, high-pressure water pumps, etc.
Sophisticated electrical systems that will support the other car wash systems
Car wash chemicals and cleaning/waxing solutions
Solar panel and water reclamation system integration
Customer payment systems
Car wash branding and signage
Marketing and operating car wash businesses
Generally, if it involves a step in the car wash construction process or operation, ASLAN CAR WASH CONSTRUCTION has completed that step many times. (Download the free publication "From Inception to Cash Flow" at right.)
There are consultants and car wash franchises that provide much industry-specific assistance to investors. If you are working with one of these, you can still benefit from our hands-on experience. We can offer additional expertise encompassing both the construction and the operations side of the car wash business. Give us a call at 303.872.8557 or submit a request for quote here.
---

"Aaron Voorhees and his company, Aslan Car Wash Construction, is a responsible, competent and effective contractor.  This is a multi-million dollar project and Aslan has added value to my project by aggressively offering cost-saving advice as well as reviewing plans and specifications, then making suggestions for modifications which strengthened and enhanced the structure.  I find Mr. Voorhees and his company to be one of the most competent I have had the pleasure to work with."
Gary Cooper, G3 Car Wash
---